I recently saw the Facebook challenge asking people to name their favorite movie from every year they've been alive. Though I tried very hard, I couldn't think of any. But according to my ever-growing Tidal Playlist, I have 528 favorite songs. So instead, I'm writing about the 21 songs (with some alternatives for the playlist) that define every year of my life on this planet.
1996: Because You Loved Me
On March 28th, 1996 this Celine Dion classic was the number one song in the country. It was also the day I made my arrival. This song has since become one of my favorite songs and I don't think its connection to me is a coincidence.
1997: Spice Up Your Life
One of my earliest musical muses, The Spice Girls were my life. I had their dolls, their tapes, yes, tapes. I would beg my parents to put on Spice World. This song is performed in the film's closing musical number and happens to be my favorite.
1998: Baby One More Time
Do I even need to explain this one? My brain was still mush in 1998 but I knew that this song was a pop classic. A legendary jam.
1999: What A Girl Wants
"What a Girl Wants" is one of my favorites because it's one of the earliest Christina memories I have. This melody, these lyrics, still can get me to sing at the top of my lungs.
2000: Stronger

One of my earliest Britney memories is the "Stronger" music video . I remember trying to recreate the choreography with my plastic toy chair. Playing this song so much probably added to the wear and tear of my purple Oops! I Did it Again CD. This song is still inspires me. It's not Britney's biggest hit in the new millennium but it is my favorite.
2001: Izzo
Who knew that in 13 years, I too would be herbing them in home of Terrapins. Even back then I was enamored with a Kanye West sample.
2002: Sk8r Boi
In 2002 I loved this song so much that I created an interpretive dance to this song and later got all my friends to perform it at a talent show. I still do the choreo if it comes on. Not to mention that I would eventually meet Ms. Lavigne in 2004!
2003: Fighter
This song is so special to me, as it is my favorite song of all time. Point blank. Even at age seven watching Christina Aguilera perform this song at the VMA's and thinking she was by far the most amazing artist I've ever seen. Not enough words to explain what it means to me.
2004: With You
2004, was the year of my Jessica Simpson stan phase. Thanks to Newlyweds, I devoured her In This Skin album and her Christmas album. Not ashamed that it's still on playlists to this day.
2005: Since U Been Gone
I was lucky enough to get to watch Kelly Clarkson win Idol. I was also lucky enough to be alive and aware when she dropped one of the greatest pop songs of all time.
2006: Irreplaceable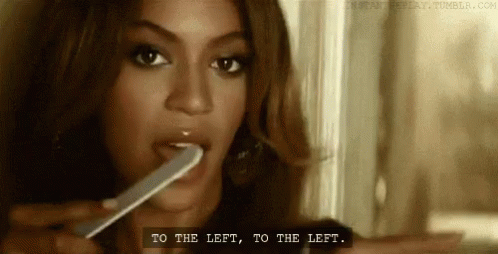 I vividly remember catching this music video on the The N when they used to show music videos in between shows. This was not the dance hit like "Déjà Vu" but I loved the pop ballad better. Like, I can't believe Beyoncé created the Left.
2007:Teardrops on My Guitar/Misery Business
I can still remember the moment I heard Teardrops on My Guitar. I was not allowed to watch TV during the school week, so I would listen to music on my Hello Kitty radio. One night after showering, post-cheerleading practice, I walked into room and this song was on. There was some girl sing singing about a boy named Drew and her guitar. Then she became the ultimate pop star.
Misery Business, Haley Williams fire red hair and the "you're whore nothing more line," are iconic. That's all.
2008: 7 Things
No one under the age of 15 didn't think this was a bop in 2008. The scandal of that photograph, and the speculation of Niley is a defining moment teenage popular culture.
2009: Paparazzi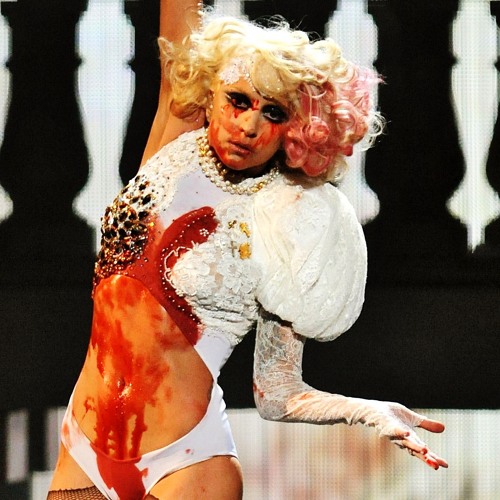 I heard Just Dance while shopping in an American Eagle (late 00s were amazing). It was later used in one of my cheerleading routines. But Gaga's 2009 performance of "Paparazzi" at the VMA's was enough to send me into full Monster mode.
2010: Your Love Is My Drug

A true definition of Middle School Jam. I remember spending a chunk of my birthday money on buying all of the Animal EP and falling in love with Kesha's pop/rap conundrum. This song has one of my favorite bridges in pop, even now I will sing it at the top of my lungs on my drive home. No song defines my fourteenth year than this song and my love of Kesha.
2011: Niggas in Paris

When I was younger, most my exposure to non-pop music was from driving in the car with my brother. This is still the case; he's always introducing me to new music when we're making late night runs to 7-11. The first time I heard this song, my brother was driving me somewhere during the summer. It was the year my brother left for college and although we have two decades worth of inside jokes, this song always takes me back to that summer day.
2012: I Knew You Were Trouble/Rolling in the Deep
When I first heard I knew you were trouble, I was in the car on the way to school. Taylor had dropped the song as one of the teasers for the Red album. It was nothing I had ever heard from her before. I think I replayed it 10 times.
Rolling in the Deep was used in one of my favorite cheerleading routines with one of my favorite teams so of course I love it.
2013: The Way
I knew Ariana Grande was in a class of her own when I heard her out sing everyone on Victorious. I remember waiting for this song to drop and listening to it on repeat every day. Those whistle runs at the end are something that no one else in pop music was doing. This is still the case.
2014: Drunk in Love
December 12.13.2013 changed my world for the better. Beyoncé is not only one of my defining albums, but it is also gave me this gem. I will be 50 and this song will still get me hype.
2015: Bitch Better Have My Money
For many years, I detested Rihanna. I was not a fan, I thought her songs sucked and she couldn't sing. But something in the 2010s made me soften as she moved from the pop formula and created her sound. BBHMM is one of the first songs of Rihanna's that I adored. And it has one of the best music videos of all time.
2016: Formation/Dangerous Woman
This was a no brainer. No two women can describe my 20th year on earth than Ariana and Bey. "Formation" was the anthem I needed and "Dangerous Woman" was a single that made me remember why I love music so much. I have many favorite artists but these two are the only current artists that I can listen to on repeat all day long.
2017 ???????
The first quarter gave us a lot of new music. So far singles from Lorde and Drake have been circulation for me but only time will tell what will be the defining song of my 21st year.
Check out the playlist!